02.02. Year starts with KK competition - at Articus Winter Cup Fil got 75 points and became 5th in his category; Sash got 78 points and also was 5th in his category.
21.10. Veda close RUS JCH title with style - at St-Petersburg national show she was BOBjun, BOB and later BISjun-1!!!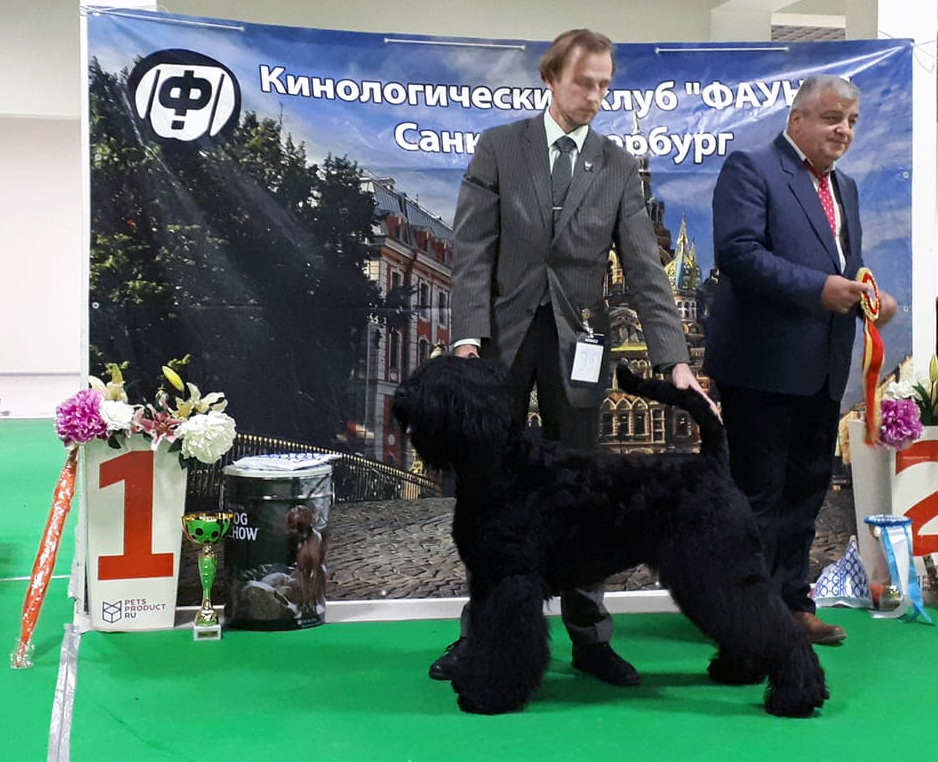 11.10. We have skye terrier puppies: 5 girls and 1 boy!!! More information at puppies page.
08.10. After long time we visit Latvia and Lithuania and trip was more than succesful!!!
Veda - LV & LT JunCAC, 2 x BOB, BOBjun, BIG-3!
Sash - LT CAC, 2 x BOS!
Laura - LV & LT VetCAC, 2 x BOBVet!
Our blackies worthy present kennel - breeders BIS 2 & 1!!!
Ksenija - LV & LT VetCAC, 2 x BOBVet!
06.09. We are waiting skye terrier puppies in Oktober!!! Proud parents are Juger Edelweiss Once and for All and Juger Edelweiss Jolly Jacqueline!!!